2021 Rockhampton Expo
16 – 18 July 2021, Rockhampton Showgrounds, Queensland
The 2021 Rockhampton Expo is the region's largest and most successful event of its kind. This event continues to grow every year, with an estimated 190 local and regional companies expected to be on display in 2021. This event will feature products and services for our homes, lifestyle and outdoor living, including awnings bedding, builders, electrical, finance, garden, guttering, health, hardware, homewares, pools, spas, sheds, solar, tanks, tools and so much more. The Caravan, Camping, 4×4 and Fishing Expo component has gorwn to become the largest ever to be held in the Rockhampton region. Visitors can expect to see the latest caravans, camper trailers, vehicles, 4×4's, fishing, camping gear, accessories and more, all in one convenient location.
2020 EVENT STATISTICS
Statistic data received from polled 2020 exhibitors and patrons who subscribed to the event newsletter.
Did the 2020 Rockhampton Expo assist your business to secure more sales and leads?
Are events like the Rockhampton Expo important to your sales strategy in the current economic climate?
Do you intend to exhibit again in 2021?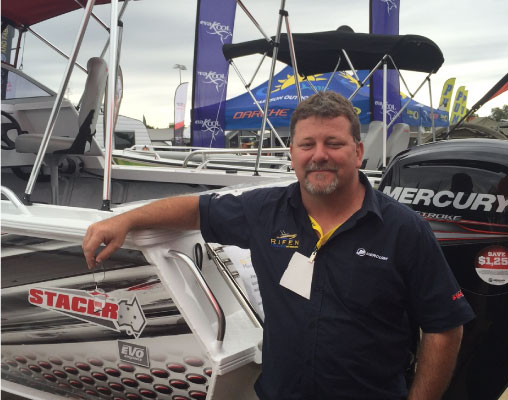 Extremely well run and all staff are well informed and disciplined. The way the event works for exhibitors getting set up and out is excellent. I couldn't fault it – total pleasure to be one of your exhibitors.
The Rockhampton Expo helps in the promotion of our business and extends our customer base helping to increase our sales and customer knowledge of our extensive range of products.
Guardian Smoke Alarms were very excited to be able to take part in the exhibition this year, this was our very first exhibition. We found it to have a very impressive result and we look forward to taking part next year.
As a first time exhibitor, we found this to be a great event. We have been able to reach new client bases and getting our name out in the greater community has been totally where the effort. We look forward to next years event.
We exhibited at the Robert Schwarten Pavillion and I found that everything we requested was put in place and a short notice I should add. The cubicle was visually appealing, location was able to receive all traffic from both aspects of people entering and exiting the pavilion. I foun the staff to be friendly and helpful a well as mindful of all health and safety protocols. There was a good mix of exhibitors to draw the patrons. I was very happy with the event and feel exhibitors had every opportunity to maximise their products and services, I would definitely promote the event to my supervisors in the future.
I was very impressed with the numbers attending the expo, with a larger number of serious buyers who came to talk to us. Online tickets clearly shows people have an interest and or reason to attend. It will hopefully be quite a successful sales result for us.
Feedback from patrons was very positive, a lot were looking to order after show as well as purchasing on the day.
Thank you to Australian Events for the excellent job organising the 2020 Rockhampton Expo – a COVID safe event! The Ozhatz Team had a great response to our products and it was great to be back face to face with our customers.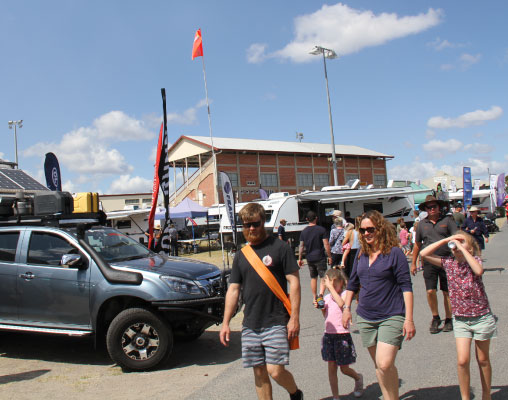 Did you find the products and services you were interested in at this event?
Did you make any purchases at this event?
How would you rate this year's event overall?
Are you likely to attend the event next year?
I enjoyed my time at the 2020 Rockhampton Expo. Love looking at caravans and camping equipment.
Brilliant range of caravans at competitive prices and the sales teams were all very helpful.
Had a great day at the Expo. Everyone was helpful and friendly. Good day.
Our first caravan show and we were pleasantly surprised. A good event and we will come again.
My partner and I had the most amazing day on the Sunday… it was an absolute pleasure. Thank you.
We enjoyed being able to compare products all at the same venue.
It's a great event. I look forward to it every year.
Always enjoy going to the Expo. Always to go looking and comparing. Plan is to buy later – usually walkout with a few purchases!!
We had a great time walking around looking at everything.
I really enjoy going to this years Expo. The range of caravans, campers and other items was really good, great deals to be had if you were able to purchase. I go every year and I enjoyed this year as well.
I love this event and this year was no different. I love the fact that I can look and compare a wide variety of products and prices and speak with people who know their products well. This year was smaller due to COVID, however, for me personally, I didn't mind that. This was a great event and I look forward to next years event.
Gave us lots to think about as far as caravans go. Awesome variety.
We really enjoyed this year's expo. There was an excellent range of products and suppliers and so much was interesting.
We were prepared for an outside event, yet it was still hot on the day. Having plenty of displays with shade helped. Places to sit down and eat/relax were suitable. Crowding was not an issue on the Friday. Food we had for lunch was excellent. All stallholders approached were friendly and helpful. Will be looking out for next years event.
It was a great event and we totally enjoyed our visit to Rockhampton.
I thought the event was run well with lots of hand sanitisers around the venue & the exhibits were well set out. I enjoyed the expo very much.
We had a great time, we attended the Expo on Friday morning as we hoped it would not be too busy compared to the weekend. We thoroughly enjoyed our day out, spending purchases on items we hadn't planned. Thank you for a well put together event.
We like seeing what all new models have compared to our van and all new accessories.
We went armed with many questions and had a lot of them answered. We have retired and planning to buy a caravan and suitable tow vehicle. Exhibitors were excellent at providing answers and why they felt that way about their products.
We enjoyed our day at the Expo. Appreciated the COVID safe practices in place and happy to find so many people abiding by them. Looking forward to next year.
Wonderful range of vans which were beautifully presented.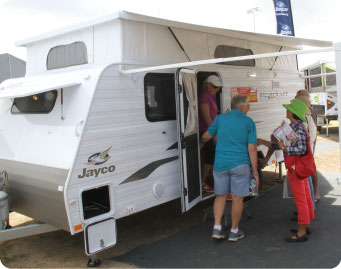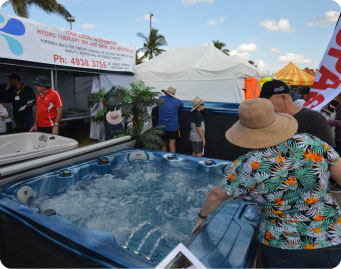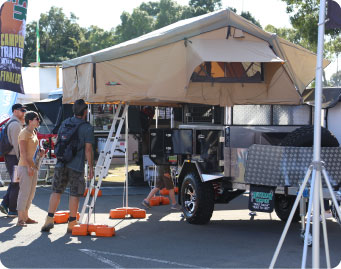 Website Statistics – Week of Event