23rd – 25th August 2019 | Rockhampton Showgrounds, Queensland.
The 2019 Rockhampton Expo (Incorporating Rockhampton Home Show and Caravan, Camping, 4×4 and Fishing Expo) is the regions largest and most successful event of its kind. This event continues to grow every year, with an estimated 180 local and regional businesses that will be on display in 2019. This event will feature products and services for our homes, lifestyle and outdoor living including Awnings, Bedding, Builders, Electrical, Finance, Garden, Guttering, Health, Hardware, Homewares, Pools, Spas, Sheds, Solar, Tanks, Tools and much more. The Caravan, Camping, 4×4 and Fishing Expo has grown to the largest ever to be held in the Rockhampton region. Visitors can expect to see the latest Caravans, Camper Trailers, Vehicles, 4×4's, fishing, Camping Gear and Accessories, all in the one location.
2018 EVENT STATISTICS
Statistic data received from polled 2018 exhibitors and visitors who subscribed to the event newsletter.
Is this event important to the promotion of your business?
How happy are you with the sales and leads you received from this event?
How would you rate the promotion of this event?
How successful was the event for your company?
Successful – Very Successful

74%

74%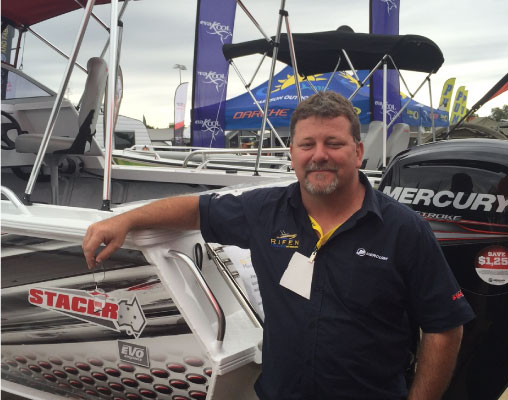 This years Rockhampton Expo 2018 was very good for our business and in conjunction with the advertising has helped to promote our business and increase our client base. We were extremely happy with the outcome.
The show was another success, friendly customers and we managed to get a few good leads. The atmosphere between the other stall holders were good as well with a friendly chat here and there.
The Rocky Expo was a great opportunity for Paint Place to show our customers what we can do for them in relation to painting and maintaining there caravans, motor homes and boats. Great event.
This is a great opportunity for us the get our Brand recognised in the Community. It is good to get out and meet people from the wider community that come to Rocky for this event.
The staff really enjoyed working the Rockhampton Expo. It was good to see so many locals attend and be able to touch base with them in one place.
Another successful show. We rely so much on the success of the event and Australian events never let us down. We received numerous leads now the work begins. Very very successful event and we will be back.
How would you rate this year's event?
Did make any purchases at this event?
Do you intend to make a purchase at a later date from an exhibitor you saw at this event?
Are you likely to attend the event next year?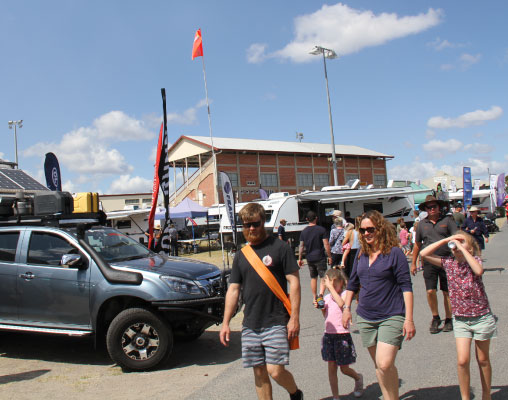 We had a fantastic time and we bought a pool.
Great display of caravans of all sizes and prices.
Awesome range of displays.
As a first timer I quite enjoyed it. Shows were timed well and didn't overlap from my understanding. Vendors were helpful and not pushy.
Thoroughly enjoyed ourselves. Purchased a hybrid camper which we had our eyes on for some time & also enjoyed the presentation by Kingbrown.
Yes had a great time, great to see the wide range of caravan manufacturers in the one location.
We enjoyed looking at all the different option with campervans and caravans.
EMAILS SENT OUT TO SUBSCRIBERS
Our popular Email Newsletter Club consists of patrons who have joined to receive information about the event. Featured exhibitors, list of exhibitors, entertainment, competitions and prizes were continually promoted within these emails sent out daily and weekly leading up to the event.
Website Statistics – Week of Event
Facebook Event Page Statistics