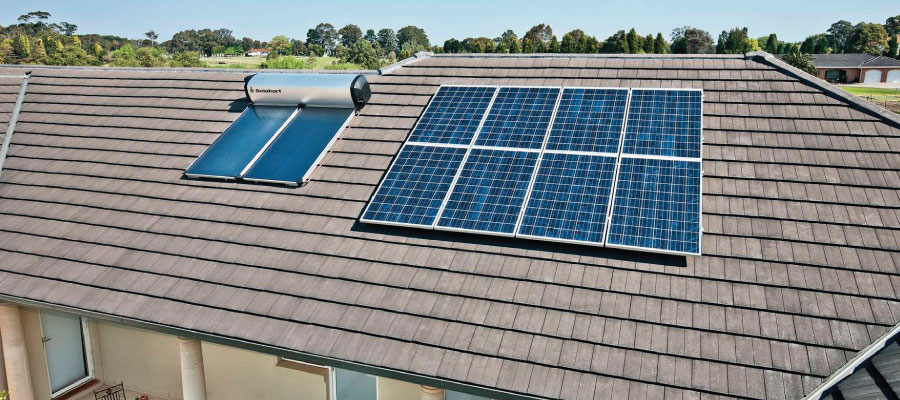 Switch to Energy Free from the Sun and Reduce your Bills…
As householders receive their power bills and are shocked by skyrocketing energy prices, more people are turning to solar hot water systems and solar power systems as a way to reduce these high costs.
Solartech Energy Solutions, is your local Solartech dealer in the Rockhampton region and throughout Central Queensland.
Solartech hot water systems are manufactured in Australia to extremely high standards and they have proven their quality over the last 60 years. A solar hot water system will help reduce the cost of your power bill by heating the water with heat from the sun rather than using electricity or gas.
Solar power can make a big difference to your power bill. Solartech uses solar panels and inverters from some of the biggest and highest quality manufacturers in the world. For added peace of mind Solartech backs the equipment product warranties with their own warranty.
Solartech is also a certified installer of the Tesla Powerwall, the world's leading home battery storage system and also LG batteries. These batteries allow you to store the power and use it at night to reduce the electricity bills even more.
During the Rockhampton Expo, Solartech is giving everyone the chance to win a new Solartech solar power system. To Enter simply visit our site and scan the code.
So visit our site P106-107 at the Rockhampton Expo for your chance to win or call us on (07) 4928 2211 to discuss anything about solar power and solar hot water.
+ Visitors to the 2022 Rockhampton Expo will have the chance to win a
$5,000.00 Solahart 3kW solar power system!